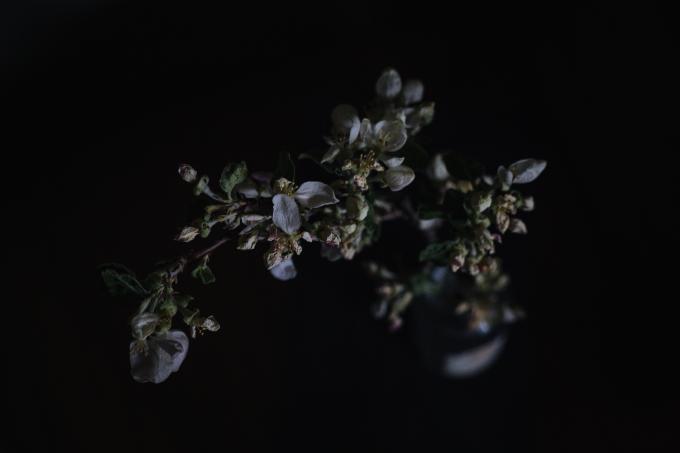 The flowers were assembled, beginning with their stems.
The flowers feared us, our longings, our appetite.
The flowers were made for the low in the lake.
Flowers whisked with force.
Flowers as cheap poetic device.
The flowers were sentimental.
The flowers saw other flowers and became inconsolable.
They measured their breath, almost audible.
The flowers watched the migration of birds.
They wanted no further questions, please.
Running our nightmare into them.
Providing a decorative canvas for exposed waste.
Disappearing as quickly as resolve.
The flowers scattered themselves like landmines.
They fell in love with the sorrow of daughters.
The flowers grew the field and then the field grew the flowers.
Flowers, oh come raise in number.
Flowers, oh pretend to know.
The flowers raised the risk of seduction.
They scratched the air like it was a pox.
The flowers earned their salvation.
The flowers earned their hell.
The flowers said sorry and sorry and sorry and sorry.
They never complained as they were rained with chemicals.
And if the flowers have aged as much as us.
And if every flower in this poem is a town crier.
And if every flower in this poem is prosaic.
And if the flowers find us at the bottom of a pond.
Flowers, oh hang next to every dead God.
Flowers, oh grow rage filled gardens on the body bags.
The flowers gave us place and then we shaved their heads.
The question of flowers is a question of baptism.
They were upbraided to never use the conditional tense.
The flowers were a mountain.
The flowers were a child's voice.
The flowers were a silent jury.
The flowers were flesh.
The flowers were becoming.
The flowers were mother and motherless.
The flowers were poetry and biology.
The flowers had nobody left to mourn them.
Everything the flowers love is gone.