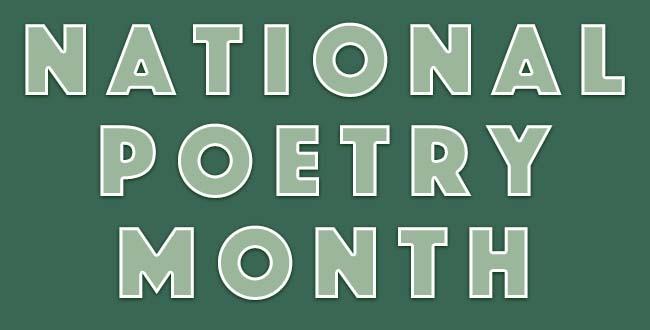 Of all poetry's qualities, "voice" is perhaps the most celebrated and the most elusive. It's a quality that is best measured by its effects: its directness or obscurity, its atmosphere and mood, and the sense of company it imparts through the creation of shared space. The Iowa Review is pleased to celebrate another National Poetry Month through our online feature. Each day in April, TIR will present a poet whose work not only speaks to personal concerns, but collectively to us and each other.
Here's the list of this year's poets:
April 1 – Luisa Muradyan
April 2 – Christopher Citro
April 3 – S.M. Ellis
April 4 – Raj Tawney
April 5 – Forester McClatchey
April 6 – K.A. Hays
April 7 – Jenny Grassl
April 8 – Adam Tedesco
April 9 – Stella Yin-Yin Wong
April 10 – Hanae Jonas
April 11 – Betsy Johnson
April 12 – Hannah Aizenman
April 13 – Jesse Littlejohn
April 14 – Henry Walters
April 15 – Leila Chatti
April 16 – O.G. Rose
Stay tuned for April 17–30!