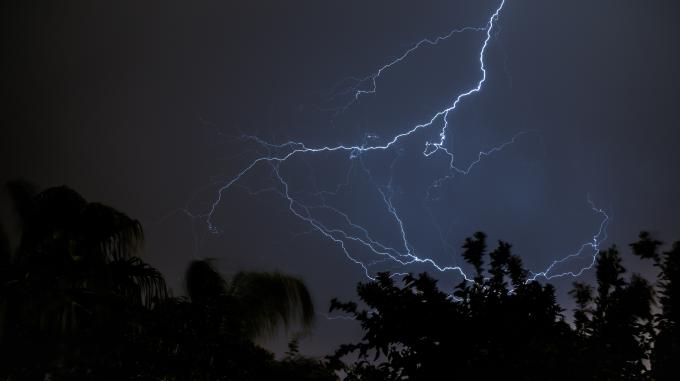 Not Crazy Just Afraid to Ask
if she had a baby born with an addiction.
Need I've learned, is one of those months
when I am not lonely it's just that April
is the cruelest month.
I'm not lonely
it's the wind blowing back grateful
blowing forth complacent. Fortune says
I'm not crazy
just one of those people who can walk
in the house walk right by the dog.
Learned a long time ago that swearing
on God when lying
won't kill my mother won't kill
the neighborhood boys. Nothing
special about this year is the truth.
But the sun
is out today cars are being cared for
in a novelty phase sort of way.
The dogs 'round here walk their men
up and down the dead grass still
blooming in the year
I must be wrong about.
Blossom
The deal with being struck by lightning is there are no deals for the lonely hearted.
No deal when I said I love you too to my lover of three weeks.
I miss my cat, even he doesn't belong to me.
On the Vineyard women appear in the living rooms of white fenced homes.
They all look the same. They all shout come inside me to the only room on the bottom floor.
My lover would be jealous if he knew the way I touched women.
All shoulders taste of potential. All lashes close doors for me.
I know losing involves lying
on the ground trying to lift myself up. Had I accepted the bottom floor
lightning could not have flowed through this silent carpel as a blossom.
Flowers travel only when I carry them. I am the most attractive flower
when I'm standing alone next to everything.
Shauna

 Barbosa is the author of the poetry collection Cape Verdean Blues (University of Pittsburgh Press, 2018). Her poems have appeared or are forthcoming in AGNI, Virginia Quarterly Review, Poetry Society of America, PBS Newshour, Lit Hub and others. She was a finalist for PEN America's 2019 Open Book Award and currently teaches Creative Writing in the Writers' Program at UCLA Extension.