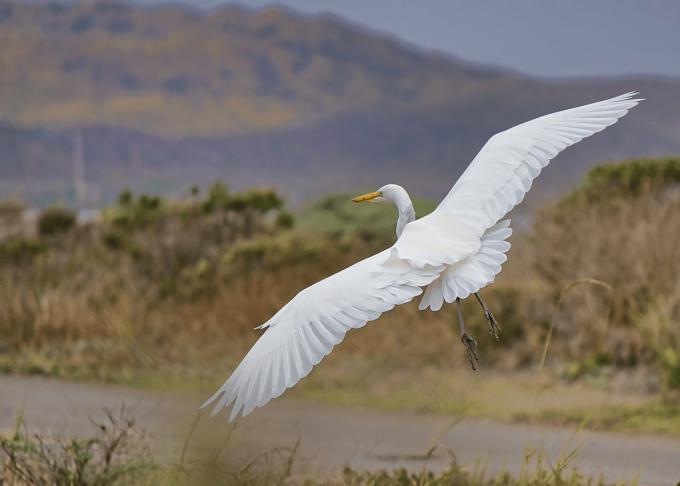 Eveningwear, the heron
unfolds like a glove in the sky
because it's Spring 
peels back to expose
the cool wrist of evening.
where 
the hero peels off his armor
and walks around the bedroom flayed
because it's Spring. It's Spring, 
the vets go down to the park on bikes
with their bedrolls, their desert camo
eveningwear, even to sleep 
on the breast
of the lawn
in Spring. 
Sweet rain, with your radioactive
pearl seeding, the eyelet ribbon in your braid,
this evening, wear 
as lightly as you can upon her grave
but do not actually erase yourself from the scene.
You make the Spring come 
& I consider that one a god
who sits by your cribside and watches your monitor
as evening wears on 
your green cursor blinks
your high alarm rises, a detonator's depressed
then released and some fate arrives like Spring 
in 'cardiac collapse'
but before that: your unfocused newborn's eyes
peer up from your elsewhere 
at the camera's eye, the heat lamp,
your nurse, your father, & me. We for once
align. O my sore eyes in Spring 
as flower peers into flower
and flowers, that odor unfolds, a cotton diaper
newer than a newborn: not even once worn. 
the no-scent of soap or air or air
I almost wrote 'hope,'  but no, no-hope
and every no-evening, infant, know-nothing Spring, 
you collapse and collapse. Some flower
lays its cool clean hand
across my eyes and, blind, I inhale you everywhere 
nearby and leaving like Spring