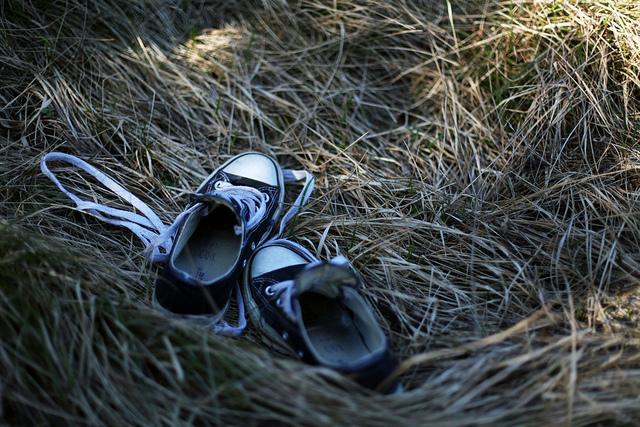 Laid out in a stranger's yard my brother's
numbed himself again. Headlights pass,
white as pills on a porcelain sink. 
We're losing light. His forearms prove how dull
a blade can be. Night coils around us
like smoke from a snuffed cigarette. 
Worry wears my mother's voice.
Each breath of hers is a candle she cups
to keep lit & all her sentences start: I need— 
My brother's eyes roll back. A screen door slams,
a dog circles its crate, a lamp switches off
in one house then another. 
I wait beside him knowing it's best
not to count how long it's been.
It's not sadness I feel when I hear the wind 
disturb someone's chimes, the backfire
of an old Ford. Like my brother
I have a history of doing what I want 
to my body. I've let others drink
at the mouth of me, wanting to cure
my worry over dirt, how soon it'll kiss us 
with its open mouth. Don't leave me,
my brother moans. The mosquitoes
get their fill.
Born in Louisville, Kentucky, Jeremy Michael Clark's poems have appeared in Callaloo, The Offing, Vinyl, Scalawag, Horsethief, and elsewhere. In 2016, his poem "Morning Ritual" was published as a single-poem pamphlet by Monster House Press. A Cave Canem Fellow, Jeremy also attended the Callaloo Creative Writing Workshop in 2014, and has received scholarships and fellowships from Squaw Valley, The Fine Arts Work Center, and The Conversation Literary Festival. Currently, he lives in New York, where he is an MFA candidate and undergraduate English instructor at Rutgers University-Newark. 
Photo by Laura Grafie