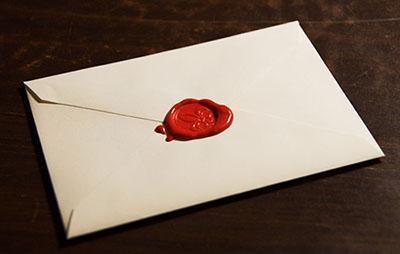 We're thrilled to announce the winners of our 2017 Iowa Review Awards. Their work will be published in our Winter 2017 issue. Many thanks to all who entered, and special thanks to our judges, Amelia Gray (fiction), Joyelle McSweeney (poetry), and Charles d'Ambrosio (nonfiction).
---
FICTION
Winner: Laura Kolbe, "Crimes of Paris"
Fiction judge Amelia Gray writes: "This story offers up the last moments of a faltering friendship as it tilts from side to side, threatening to come off its axis altogether. Packed with surprising turns of phrase and character, 'Crimes of Paris' is a story of two children in grown-up clothes, frying tofu in borrowed bikinis as they witness as outsiders the rest of the world facing life and death and expanding adulthood with a greater sense of courage than our central pair are able to muster. This story was fresh and familiar at once, with a true and satisfying turn at the end."
Laura Kolbe's fiction has appeared in The Literary Review, while her essays have appeared or are forthcoming in Virginia Quarterly Review, New England Review, and elsewhere. Her poetry can be found in Agni, Alaska Quarterly Review, The Awl, The Cincinnati Review, The Colorado Review, The Kenyon Review, Prairie Schooner, Yale Review, and elsewhere. She is a resident physician in Boston.
Runner-up: Simon Han, "Story Yellers"
Gray writes: "This story opens unmoored, a group of boys moving as legion through their hometown with destruction in mind, strung with homemade devices to muffle their cries. The playful sense of anarchy follows through a series of crimes, a true-love game show, and a surprising ally. The energy of this story and the confidence its writer employed to reveal its world won me over in the end."
Simon Han is the winner of the 2015 Indiana Review Fiction Prize and the 2015 Texas Observer Short Story Contest. His stories have appeared or are forthcoming in Fence, Guernica, West Branch, Narrative, and elsewhere. His work has been supported by the Tulsa Artist Fellowship, the Sewanee Writers' Conference, and Vanderbilt University, where he received his MFA. He's currently at work on a novel and a collection of stories. Find him online at simonhan.net. 
POETRY
Winner: Catherine Cafferty, "How Sweet" 
Poetry judge Joyelle McSweeney writes: "For first place, I choose 'How Sweet', a very strange and wonderful circuit of poems. It's as if some alien life form who has learned human language from Zukovsky's 80 Flowers and Hannah Weiner's Code Poems were signaling at us from a digital thicket either light-years away or within a heap of disused telephone wire by the side of the road or inside the bacterial legislative chambers of our very own guts. Surrender, Dorothy!"
Catherine Cafferty is a poet living in Brooklyn, NY. She holds a BA in literature from McGill University, an MA in English from San Francisco State University, and an MFA from The Iowa Writers' Workshop. She currently is the co-director of literacy for The Partnership for Inner-City Education in NYC.
Runner-up: Melissa Barrett, "The Brain Names Itself and Other Poems"
McSweeney writes: "For a runner-up I choose "The Brain Names Itself and Other Poems," which, like the brightest-hued and most various candy, provides a vivid and semi-toxic rush. This hyperdiction is wired to a fluent bank of unlike influences—the canon, the mall, the wheelie-bag of the pharmaceutical rep. I admired this jumpy and cerebral pic 'n' mix."
Melissa Barrett's poems have recently appeared in BOMB, Harvard Review, Crazyhorse, Gulf Coast, Animal Shelter, Best New Poets, and Best American Poetry. She lives in Columbus, Ohio, and works at an urban public middle school. 
NONFICTION
Winner: Terrance Manning Jr., "Defending the Pit"
Nonfiction judge Charles D'Ambrosio writes: "Of the many worthy finalists for this contest I chose the least worthy, an essay about nothing special, one that lives on coking gas and weld smoke and a sack of clementines, on a proud and violent love celebrated in sentences that clunk and bang and carry in their cruddy texture the fierce confusions of boyhood beautifully.  The essay reads like a draft, reads a little wrecked up, and I wouldn't ask for a different music.  That imperfect, unfinished feel is a virtue, fitting for an essay that features an abandoned brick house and a white house that burns down and a swimming pool in a tree.  The soul of any good essay is maybe rooted in those saving imperfections, but I don't really know. There are niceties of technique and handling that I might point to but last night Chris Cornell hanged himself and I'm not in the mood for that kind of fussiness –besides, you'll make your own discoveries, I'm sure.  What else should I say?  That the piece is set in a gone world, that people laughed and loved, fought and suffered, that in time a boy became a man and found a voice and spoke out, saving it all from disregard? Something like that."
Terrance Manning, Jr is a graduate from Purdue's MFA program in Creative Writing. His work has won the Crazyhorse Prize in Nonfiction, Southwest Review's David Nathan Meyerson Prize, and Crab Orchard Review's John Guyon Literary Nonfiction Prize. Other work appears or is forthcoming in Witness, Ninth Letter, Boulevard, Cutbank, Hunger Mountain, and The Florida Review, among other magazines. He lives and writes in Pittsburgh, PA.
Runner-up: Julie Marie Wade, "503A"
D'Ambrosio writes: "Here we have a sly tribute to a disappointed love, a lost mother lovingly evoked as only a daughter could do, as an epic battle over what shade of lipstick to wear. Wet n Wild, or 503A, manages to do a lot for a .99¢ stick of wax, telling us about class, human dignity, boys and girls, girls and girls.  As a pretext the lipstick works like Virginia Woolf's pencil, traveling quit a distance. I sort of know this woman, from growing up, and it was something of a heartbreak to encounter her again, twisting that tube, blotting those lips, the kind of woman who didn't so much put on her face as set it aflame whenever she left the house."  
Julie Marie Wade is the author of four collections of prose and poetry, most recently the lyric essay collection Catechism: A Love Story (Noctuary Press, 2016) and SIX: Poems (Red Hen Press, 2016), selected by C.D. Wright as the recipient of the 2014 AROHO/To the Lighthouse Poetry Prize.  A recipient of the Lambda Literary Award for Lesbian Memoir and grants from the Kentucky Arts Council and the Barbara Deming Memorial Fund, Wade teaches in the creative writing program at Florida International University in Miami and reviews regularly for Lambda Literary Review and The Rumpus.  She is married to Angie Griffin and lives on Hollywood Beach.