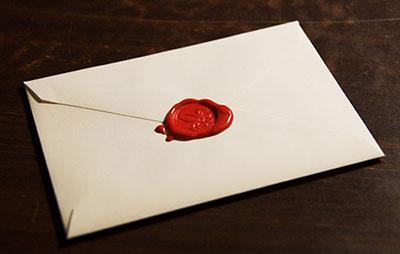 We're delighted to announce the winners of the 2018 Iowa Review Awards, whose work will be published in our Winter 2018 issue. Many thanks to all who entered, and special thanks to our judges, Elizabeth Willis (poetry), Alexander Chee (fiction), and Kiese Laymon (nonfiction).
POETRY
"What can be learned about representation from representations? What can art reveal about the making of life into object, the stopping of historical time for consideration and contemplation?" asks judge Elizabeth Willis. "Both Shaina Monet and Malcolm Tariq write powerfully about—at, toward, with, and on—places where political and literary representations converge. More to the point, both poets' work is grounded in the understanding that political and aesthetic representations are never fully separable."
Winner: Shaina Monet, "In Hamburg with The Negro Avenged," "On Menzel's Atelierwand," and "In Madrid with Picasso's Guernica"
Willis writes: "Shaina Monet's poems bring us to specific occasions of nineteenth- and twentieth-century artmaking with contemporary insight into what these works reveal both by what they show and by what they occlude. These ekphrastic works draw our attention to figures—not just figures of speech but literal bodies—moving in and out of the framed space of painting. Actor, artist, model, poet, and reader—wholly and in fragments—inhabit the implicitly racialized forcefields of weather and color. Rather than explaining, summarizing, or translating other works of art, these poems are with them, in layered representations of the ways art accompanies us, the shape of its afterlife, its blindness and insights, and its formidable power to transport, narrow, or expand the viewer's field of vision."
Shaina Monet is a New Orleans native and the winner of the 2017 Vassar Miller Poetry Award. She currently serves as a poetry editor at Bayou Magazine. Her work has appeared in Crazyhorse, Sundog Lit, and Unlikely Stories, and she has poems forthcoming this year in Yemassee Journal. She plans to complete her first book and her MFA at the University of New Orleans's Creative Writing Workshop this fall.
Runner-up: Malcolm Tariq, "Cento in Which the Narrative Precedes the Lyric"
Willis writes: "Malcolm Tariq's tour-de-force cento takes up important questions of access, appropriation, and the possibilities and failures of legal and literary representation. His poem carefully and passionately exposes the complicity of literary discourse in silencing the history of racial violence and institutional oppression in America and the ongoing human and literary impact of that silencing. Who has access to making or unmaking; where do lyrical and historical lineages intersect with legal precedence? The poem, like the law, is capable of creating new meanings of humanness."
Malcolm Tariq is a Cave Canem Fellow from Savannah, Georgia, and the author of Extended Play (Gertrude Press, 2017). His play Yesterday: Today will be developed with the Ethel Woolson Lab (Working Title Playwrights) in July 2018. Malcolm was a 2015–16 PAGE Fellow (Imagining America) and a 2016–17 playwriting apprentice at Horizon Theatre Company. His poetry has appeared in CURA: A Literary Magazine of Art and Action, Vinyl, HEArt Online, Nepantla, Winter Tangerine, Tinderbox, and Blueshift Journal. A graduate of Emory University, Malcolm is completing a PhD in English at the University of Michigan.
FICTION
Winner: Sandra Hong, "Kyunghee Pak, Realtor"
Judge Alexander Chee writes: "'Kyunghee Park, Realtor,' is a singular achievement, a story of friendship, competitiveness, and grief, and brings to vivid life the struggles of Korean women immigrants in this country in ways we haven't seen before, and need. With an unmistakable subtlety and attention to the many ways these women must navigate their identities—Korean, Korean American, American, mother, wife, woman, immigrant—all at once, to survive, much less thrive, the result is mesmerizing, harrowing, almost consoling, and an assured triumph."
Sandra Hong's work has received an honorable mention in Glimmer Train's Jan/Feb 2018 Short Story Award for New Writers and the Himan Brown Award. She is a graduate of Brooklyn College's MFA program in fiction. She lives in Brooklyn, New York, and is working on a collection of linked short stories.
Runner-up: Doug Henderson, "The Manga Artist"
Chee writes: "'The Manga Artist' is a sublime melding of the comic form and the short story, at least three ways, and this cross-hatch of queer desire and cross-cultural conversation results in an ingenious and moving short story unlike any other I've read."
Doug Henderson received his MFA from the University of San Francisco and lives in the Castro District with his husband and daughter. He is a former ESL instructor and spent three years in Tokyo. He reads a lot of manga.
NONFICTION
Winner: Anita Gill, "Hair"
Anita Gill was given this name when she was born so that her grandparents could pronounce it, but they called her "Annie" instead. She has an MA in Literature from American University, and she recently earned her MFA in Writing from Pacific University. Her work has appeared in McSweeney's Internet Tendency, The Rumpus, Hippocampus Magazine, and elsewhere. She serves as the Westside L.A. Chapter lead for Women Who Submit, an organization that encourages women and non-binary writers to send work to literary journals. She teaches at Santa Monica College and lives in Los Angeles. Her website is anitagill.ink.
Runner-up: Jeff Yee, "Var"
Jeff Yee's writing and poetry has appeared or is forthcoming in Gulf Coast, The Missouri Review, Passages North, Midwest Quarterly, Field, and elsewhere. He hails from Boston, Massachusetts, but has lived in South Korea and South Africa. Currently he resides in Columbia, Missouri, where he teaches creative writing and works toward his PhD in English with a focus in Asian-American literature.