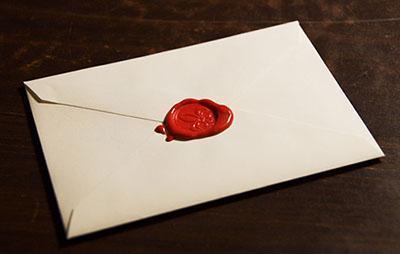 The results are in: we are very excited to announce the winners of the 2021 Iowa Review Awards! The work of the winners will be published in our Winter 2021 issue. Thank you to everyone who participated in the contest, and a huge thank you to our contest judges: Jamel Brinkley (fiction), Melissa Febos (nonfiction), and Tracie Morris (poetry). Meet our winners:
FICTION
Winner: Pallavi Wakharkar, "Simple Animal"
Judge comments: "I was hooked by the way this story takes modern dating, with its casual rituals of disclosing and disguising the self, and unfolds it into a gorgeous, patient exploration of identity, solitude, sensuality, belonging, grief, and familial obligation. The voice of the narrator, Kajal, is a bit formal, a bit guarded, slyly humorous and faintly melancholy. What breaks through the initially imperceptible cracks in this voice is an emotional core that is fluid and searing. It was a pleasure to experience the story's alchemical changes."
Pallavi Wakharkar is a writer from Phoenix, AZ. She received the 2018 Aspen Words Emerging Writer Fellowship in fiction, the 2020 Under-30 Scholarship to attend the Mendocino Coast Writers' Conference, and the 2021 Peter Taylor Scholarship to attend the Sewanee Writers' Conference. Her work has appeared in Joyland Magazine and elsewhere. She lives in Nashville, TN, where she is an MFA student in fiction at Vanderbilt University. She is at work on a novel and story collection.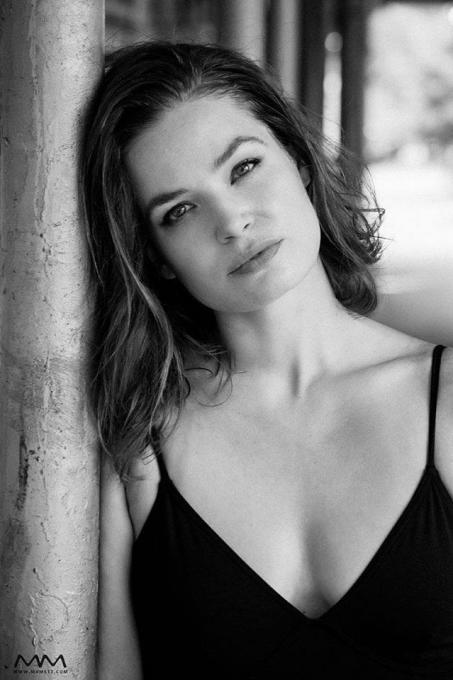 Runner-up: Nikki Ervice, "Rabbit"
Judge comments: "I was immediately struck by the sentences of this story, which are rhythmic, chewy, springy, and taut. The sound of each one is musical, the feel of each one is suspenseful. As the story lays out the two versions of Willie's life—and brilliantly, surprisingly, complects them—it takes readers on a journey with manifold pleasures. I was delighted, and on edge, every step of the way."
Nikki Ervice is a writer and professional dancer from Homer, Alaska. Her work has appeared or is forthcoming in Colorado Review, Washington Square Review, Nashville Review, and elsewhere. She is a 2023 MFA candidate at Brooklyn College. 
NONFICTION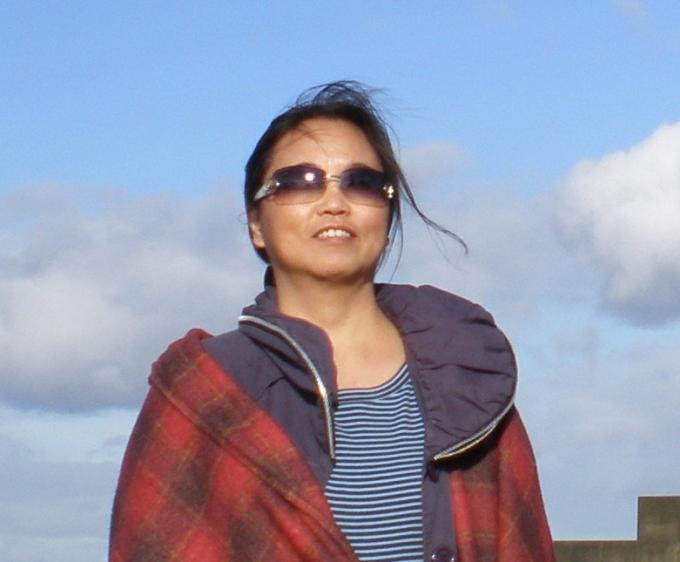 Winner: Xujun Eberlein, "Ms. Daylily"
Judge comments: "This story stole my breath. A daughter becomes a detective of her mother's life, unfolding over nearly a century, from an assault that preceded her parents' marriage, through Mao's Anti-Rightist Campaign and Cultural Revolution, to posthumous revelations—it is a story of queer love, devastating betrayal, long marriage, political revolution and its private consequences. Rarely have I read a work so sweeping and so achingly intimate, drawn with a careful and skilled hand, a system of images and artfully excerpted diary entries that draw the constellation of a life, of multiple lives, their gorgeous and devastating entwinement." 
Xujun Eberlein is an immigrant writer who has lived half a life each on two sides of the globe.  Recipient of the artist fellowship in fiction/creative nonfiction from the Massachusetts Cultural Council, fiction scholarship from the Bread Loaf Writers' Conference, and Goldfarb Nonfiction Fellowship from VCCA, Xujun is the author of a story collection, Apologies Forthcoming, and an essayist who has been noted in Best American Essays. Her work can be found in AGNI, American Literary Review, Brevity, Michigan Quarterly Review, New England Review, Prism International, Stand, Walrus, and elsewhere. She holds a PhD in Transportation Science from MIT and an MFA in Creative Nonfiction Writing from Emerson College, and currently teaches creative nonfiction courses at GrubStreet.org.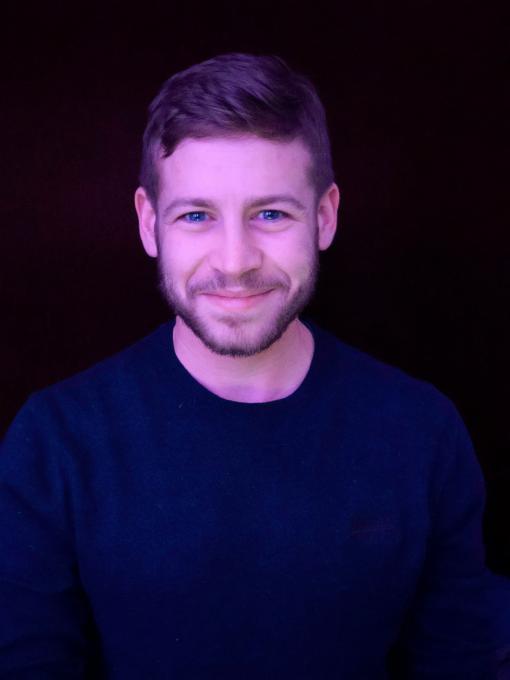 Runner-up: Michael M. Weinstein, "The Blue Cane"
Judge comments: "This short and profound essay uses its narrator's relationship to the titular object to unspool the experience of becoming 'disciple of slowness,' vis-à-vis an onset of disability that alters their corporeal perspective both literally and figuratively. Its lucid and lyrical probing of the intersections between gender, ability, and the less visible conceptions of identity are nothing short of exquisite."   
Michael M. Weinstein is a Helen Zell Creative Writing Fellow in Poetry at the University of Michigan. His writing has appeared in The New Yorker, Boston Review, The Kenyon Review, The Los Angeles Review of Books, Conjunctions, and elsewhere. He is currently at work on a nonfiction book about the social dimensions of transgender experience.
POETRY
Winner: Derek Denckla, "La Almohada" and two other poems
Judge comments: "La Almohada is a richly textured, strongly sonic selection of poems that interweave past and present, multiple cultures and how we are connected to—and indebted to—each other linguistically. It is satisfying work, worth spending time with." 
Punk rock, underground art and social justice are the source code for Derek's work since his days in DC's emocore scene.  His poems, drama, fiction, essays and resource books arise from witnessing both transcendences and transgressions.  Until recently, most of his work was expository, aimed at fomenting social change or addressing anthropocene impacts, such as the co-authored, "Community Lawyering: Theory & Practice" (2000); and the essay "Farming the City" (transcity 2013).  Currently, he is finishing a book for the musical, Corona Crazy, telling the interwoven stories of four friends experiencing the initial, desperate days of the COVID pandemic in 2020.  In May 2021, he began hosting Inspiration Practice, a podcast interviewing artists about how they remain dedicated to making creative work.  His other recent projects include work on the screenplay Tropical Gothic, awarded Berlinale (2021), co-written with cinema auteur, Isabel Sandoval.  He is also collecting poems for a prospective chapbook.  He has attended residencies at Fundación Valparaiso (2019) and Mt. Tremper Arts (2018).  His work as a curator has included events, installations, and exhibitions such as Food + Enterprise (part of the Food Book Fair) (2011-2016) and FARM CITY for Crossing the Line Festival (2010).  Often, he has been invited to speak about his practice of social engagement art in varied forums, such as "Conversation about Art and Urban Gardening," Arario Gallery, (2010) and "Art and Urban Agriculture," Pratt Institute (2010).  He received his MFA from the New School for Social Research; his JD from Fordham University; and his BA from Columbia College, Columbia University.  He recently moved from New York City to Angeleno Heights, California where he is now teaching Creative Writing at Los Angeles Film School.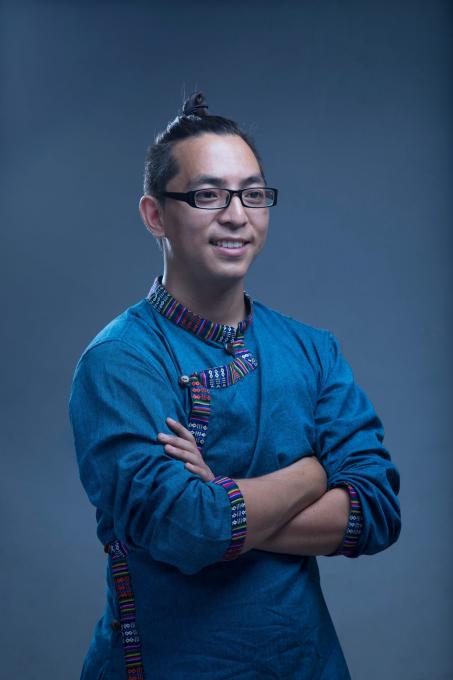 Runner-up: Samyak Shertok, "Today I'll Love Nomad" and four other poems
Judge comments: "Today I'll Love Nomad is an manuscript that we travel with, travel to. In its adventure, we experience melancholy, loss, consideration, thoughtfulness. The language is effectively, evocatively concentrated as is the culmination of these places, moments."
Samyak Shertok's poems appear in Blackbird, Cincinnati Review, Colorado Review, Gettysburg Review, New England Review, Shenandoah, Waxwing, and elsewhere. A finalist for the National Poetry Series and the Jake Adam York Prize, he is a recipient of fellowships from Aspen Words, the Vermont Studio Center, and the Fine Arts Work Center in Provincetown. His work has received the Robert and Adele Schiff Award for Poetry, the Tucson Festival of Books Literary Award for Poetry, and an AWP Intro Journals Award.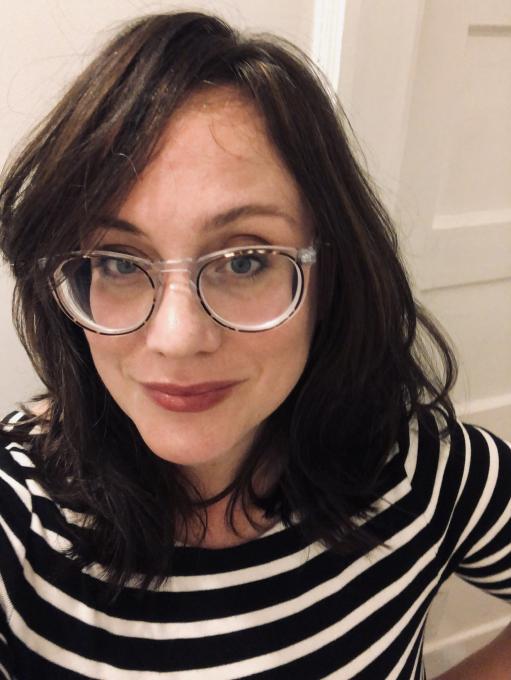 Runner-up: Meghan Maguire Dahn, "Facing the Water" and nine other poems
Judge comments: "Facing the Water is a manuscript of tenderness, heartbreakingly specific intimacies. It reinforces some of the hard ways of knowing, each price of wisdom."
Meghan Maguire Dahn grew up in the middle of the woods. She is the author of Domain (selected by Jennifer Chang as the winner of the Burnside Review Press Award, forthcoming in 2022) and the chapbook Lucid Animal (winner of the Harbor Review Editor's Prize, 2021).  Her work has also appeared or is forthcoming in Boston Review, The Iowa Review, The Cincinnati Review, Denver Quarterly, Bennington Review, The Journal, Poetry Northwest, Beloit Poetry Journal, and others. She was selected for the 2017 Best New Poets anthology by Natalie Diaz and she was a winner of the 2014 Discovery/92nd Street Y Poetry Prize (judges: Eduardo Corral, Rosanna Warren, Susan Mitchell, and John Ashbery). She has an MFA from Columbia University's School of the Arts.