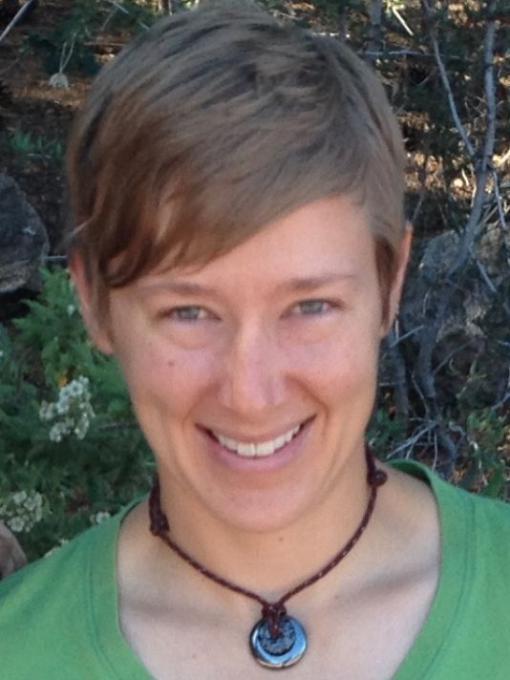 We're delighted to announce the winners and runners-up of our second Jeff Sharlet Memorial Award for Veterans writing contest. This year's contest was judged by Anthony Swofford, author of Jarhead and former U.S. Marine. The winning and runner-up manuscripts will appear in our Spring 2015 issue. Congratulations to the winners and runners-up, and thanks to all who entered!
First Place
Katherine Schifani, "Pistol Whip" (nonfiction)
Anthony Swofford writes, "Schifani's writing is rich with the uneasy camaraderie, perils, and stupidity of military life. In an Iraq War Catch-22 setting, the absurdity of Clinton's DADT and the dangerous moments that might stalk a female in a war zone are expertly rendered. I loved this powerful essay."
Katherine Schifani is a graduate of the United States Air Force Academy and spent seven years on active duty in the Air Force. She is currently pursuing her MFA at Seattle Pacific University and lives in Colorado.
Second Place
Brian Van Reet, "The Chaff" (fiction)
Swofford describes "The Chaff" as "a fever dream of men at arms and the confusion, desperation, and comedy that inform every moment a platoon leaves the wire. This story has a big beating heart and is not ashamed to speak of the long costs of war."
Brian Van Reet is the recipient of a James Michener Fellowship and the Gulf Coast Prize in fiction. His writing has appeared in the Southern Review, the Missouri Review, the Washington Post, the New York Times, Fire and Forget: Short Stories from the Long War, and elsewhere. He served in Baghdad as a tank crewman from 2004–2005 and was awarded a Bronze Star with V Device. A native of Houston, he lives in Austin with his wife.
Runners-up
Terry Hertzler, "How We Lost the War," "Master Sergeant Stickley," "Walking Point," "What I Lost in the War," "the only jewelry i wear" (poetry)
"These poems dropped me into the war in Vietnam with visceral, heartbreaking detail," notes Swofford. "There are single lines here that tell all we need to know of war—that it is savage and that it breaks many."
 Terry Hertzler has worked as a writer, editor, and teacher for more than thirty years. His poetry and short stories have appeared in The Writer, North American Review, Margie, Literal Latté, Nimrod, and Stand Up Poetry: An Expanded Anthology, and have been produced on stage and for radio and television. He has published numerous chapbooks as well as two books of poetry and short fiction: The Way of the Snake and Second Skin. He has been nominated twice for a Pushcart Prize. (Photo by Patrick Heffernan)
M.E. Hope, "Pressing on," "Truth," "Outer wear," "Turtle," "On picking the right accessories for dropping my daughter off at college" (poetry)
"The straightforward and unabashed humanity of these poems stuck with me," writes Swofford. "They are unadorned gems with glints of deep psychological insight."
M.E. Hope currently lives, and writes, in Belgium. A recipient of a Fishtrap Fellowship, Playa Residency, and Individual Artist Fellowship from the Oregon Arts Commission, she spends her days watching the amazing Belgian Blue (Blanc Bleu Belge) cattle and searching for the perfect cheese.
James Walley, "HESCO" (fiction)
"[This is] a wicked little morality tale and a damn fine war story rolled into eight tight pages," writes Swofford.
James Walley is currently working on an MFA in creative writing at Syracuse University. This is his first work of fiction. He is a combat veteran and a terminal Lance Corporal of the U.S. Marine Corps.